GM Systems Changers invited fellow dreamers and weavers, colleagues and collaborators, friends, and family to a four-day gathering in the heart of Manchester.
A gathering where we could celebrate all the work that unites us as we challenge injustice.
A gathering where we could weave together the work already being done to heal, re-imagine and renew systems so that all people can live with dignity and opportunity in supportive communities.
A gathering for us to dream into a future where equity, justice, and even liberation are the strongest threads that bind us together.
It was our chance to witness and be in each other's company – in the real world – FINALLY!
Each day was loosely held by different community groups and different themes.
Sunday 19th June: Young people's voices (12pm – 6pm)
Monday 20th June: Unheard people's voices (10am – 5pm)
Tuesday 21st June: More than voice: celebrating Solstice, kinship, and creativity (12 – 8pm)
Wednesday 22nd June: Dreaming and weaving the future we want (11:30am – 5pm)
The first three days led us to a collaborative process where we intentionally and consciously start dreaming up the future we want so we can all thrive.
We had an exhibition area, a market stall for organisations and community groups to publicise their events, an open space to follow threads and themes that emerged from the sessions, an outdoor space to meet and chat with other fellow guests and workshops led by community members.
Click below to watch the incredible film made by Elevate Young Minds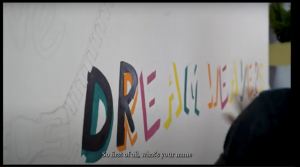 View the gallery of photos taken by the wonderful Shirlaine Forrest below: