The Greater Manchester (GM) place team is made up of local activists, disrupters and members from Lankelly Chase.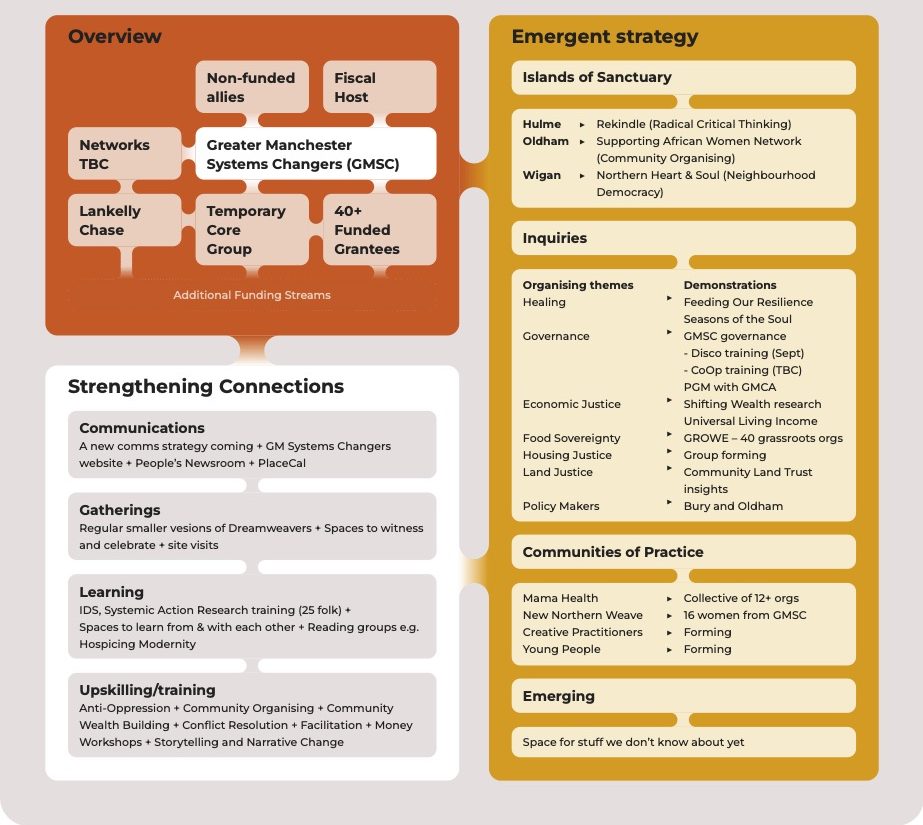 Our aims for the last two years were: –
To liberate/distribute resources to under-resourced people in communities, organisations, and networks, challenging injustice and creating the conditions for healthier systems to emerge.

To continue to centre working-class women and young people of colour but not exclusively.

To support critical connections between changemakers who want to, know how to and are free to contribute towards a Greater Manchester liberated by healing, justice, and equity.

To resource spaces and infrastructure for us to be in community together.

To learn alongside and from each other.
We are still working out our objectives for the year, but some initial thoughts are that we really are focusing on these aims:-
To create spaces where the community

reimagines the infrastructure

required to support our individual and collective 'path to liberation'

To

transform

ourselves into a self-organising community

To resource the

healing

of each other and the communities we support and belong to.

To

learn

alongside and from each other and

spread

this learning.